The last two weeks have been busy. I finished my first large prototype milestone and have officially named my game Wrench. I am entering the phase of development where I want increased exposure. If you have been following my development, please share this.
My friend Matt Kohr put together this logo for me:

I also spent some time using Unreal's new spectator screens for VR to make this video showing off the prototype:
Lastly, I added a media section to this blog where I will stick high res images of the art. Among the images I uploaded is this 4k wallpaper image that shows all of the parts currently working in the game: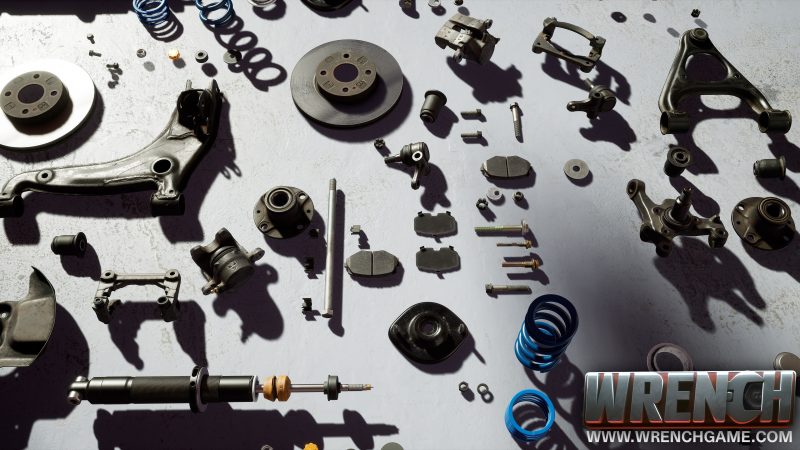 I ended up making substantial changes to all of the gameplay systems and added a bunch of new functionality which I will detail in another post later.